After our last ordeal with Dig, Discover and Display, I was pretty sure we were never going to do another excavation kit again! I'm glad I took my chances because this kit was awesome! It was one of the easier ones to excavate and unlike other kits, this one is just one piece. What we struggled with in other kits was having to excavate small pieces and then gluing them together into a finished project. This kit can be found at Rainbow Resource.
This one doesn't relate to Ancient Egypt as much as the history of money in general, or archaeology specifically. This kit show coins and money from multiple ancient civilizations. All the coins are together in a frame. Everything can be painted with the enclosed acrylic paints.
Duration: 2 hours
Level: Easy (5 years and up, with parental supervision)
Cost: $20
Want to see our Dig, Discover and Display for our Ancient Rome unit? Check out our complete Ancient Egypt Playlist.
First the kids used the excavation tools that come in the kit to 'excavate' the frame.
This is what it looks like when it almost fully excavated. You can see the coins and knife, but there's much detail yet to be revealed.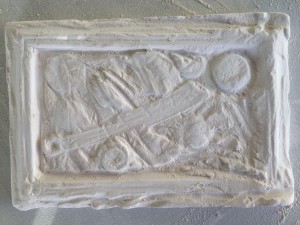 Once most of the material is excavated, leaving the harder 'artifact', they kids continued the excavation process by dunking the piece in water.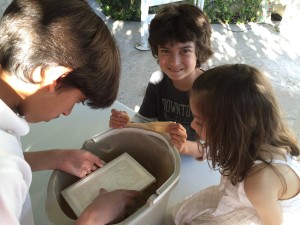 After using a finer tipped tool, the kids continued to remove as much plaster as possible.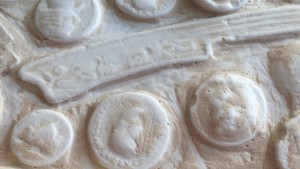 Next the kids began painting the piece with the enclosed paints.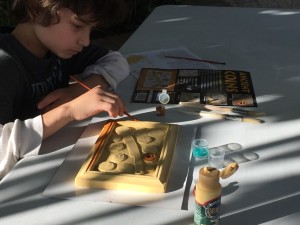 This is what it looks like when it's all finished!