Twice a year, we make large curriculum and homeschool purchases. While few of the items were actual necessities, they are all educational and inspirational. We do a lot of hands on learning in our homeschool so half of what we order are materials for projects and activities and the other half are books!
This haul includes materials from Amazon, A Child's Dream, Rainbow Resource and Gardeners.
The materials we bought support our history and science units for the year. You can find out what we're doing in those units by checking out the playlist for our Butterfly unit, Bees unit and our Middle Ages Unit.
I have used beeswax from a few vendors and I want to share my top two favorite. The first is Topanga quality beeswax by Bennett's Farm. I love this beeswax the best! Recently, I tried Texas Beeswax, Shea Butter and Cocoa Butter and I have to say, I'm exceedingly pleased with quality of these items too. From Amazon, I also got a series of books by Aaron Becket and Torben Kuhlmann. The illustrations in both series is phenomenal. And while these books are easily found at the library, I'm thrilled to own them. We also purchased several Take-Along Guide books for our various nature units.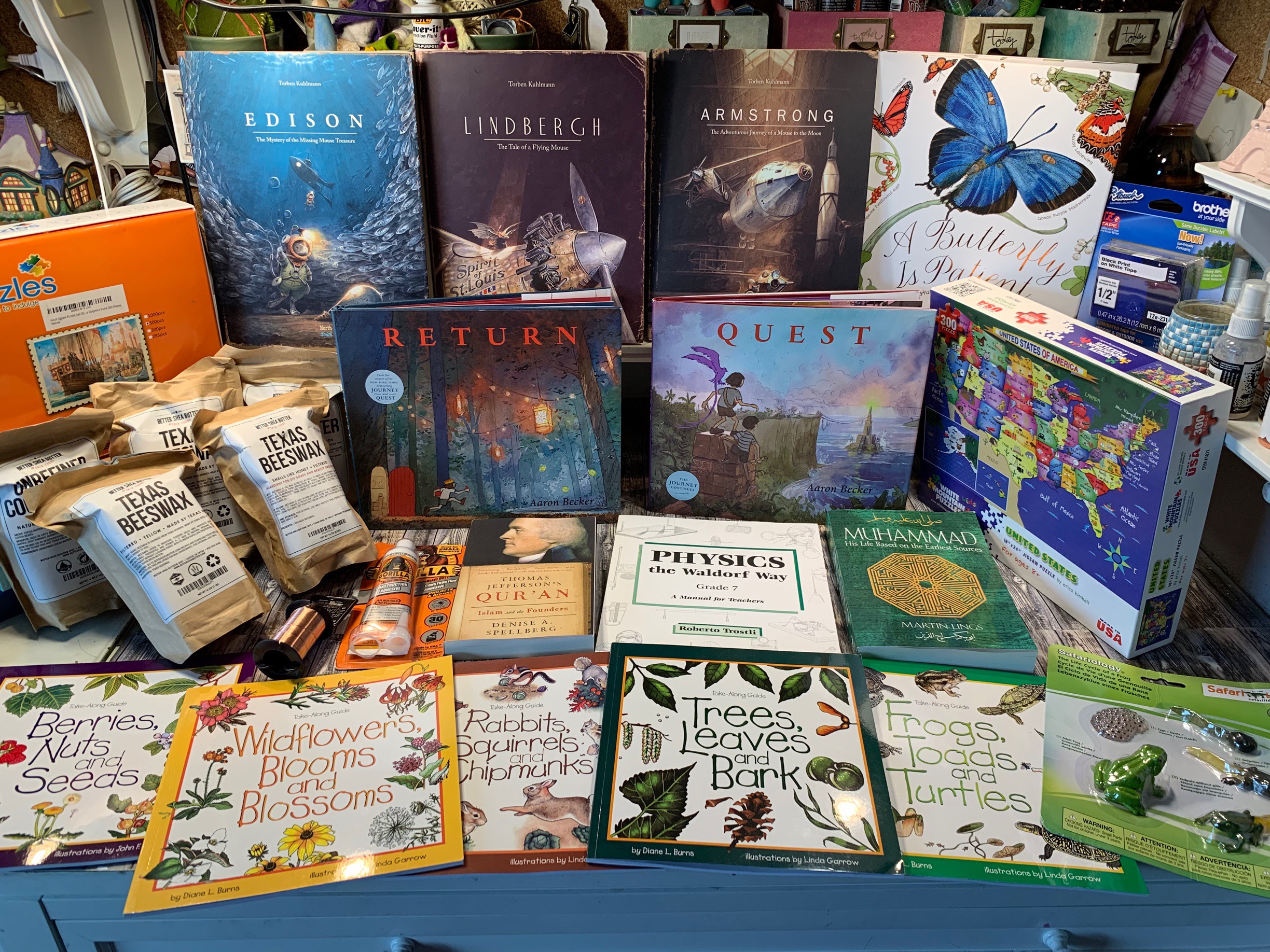 This is our first time purchasing from Gardeners. From this vendor we got various organic seeds for our garden, an awesome planting ruler guide, and a DIY kit for making seedling starter pots. We also got three things we've bought before from another vendor: A Mushroom Kit, a Mozzarella Kit and a Cheese Kit. I'm super super excited about these three kits. I've been wanting to make homemade cheese again ever since we did back in 2012 when we not only experimented with making cheese, we also make kefir, vinegar, yogurt and kimchi.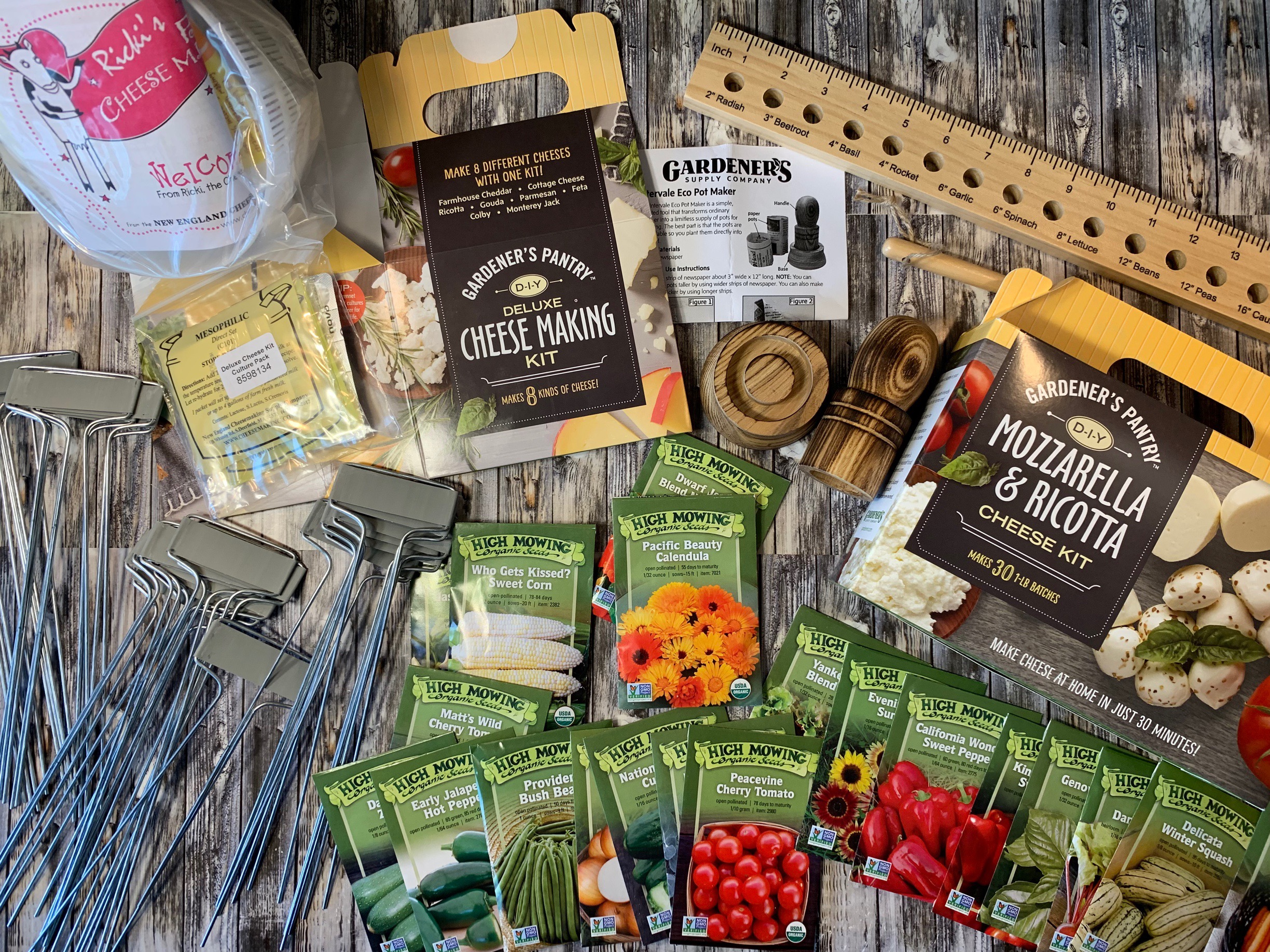 One of my all time favorite vendors is A Child's Dream. Aside from loving their natural wooden toys and wool felt, you'll find just about every other material needed for handwork from wool yarn to knitting needles. And while this is a smaller haul than normal, I have to say, we've amassed a nice size collection of handwork supplies.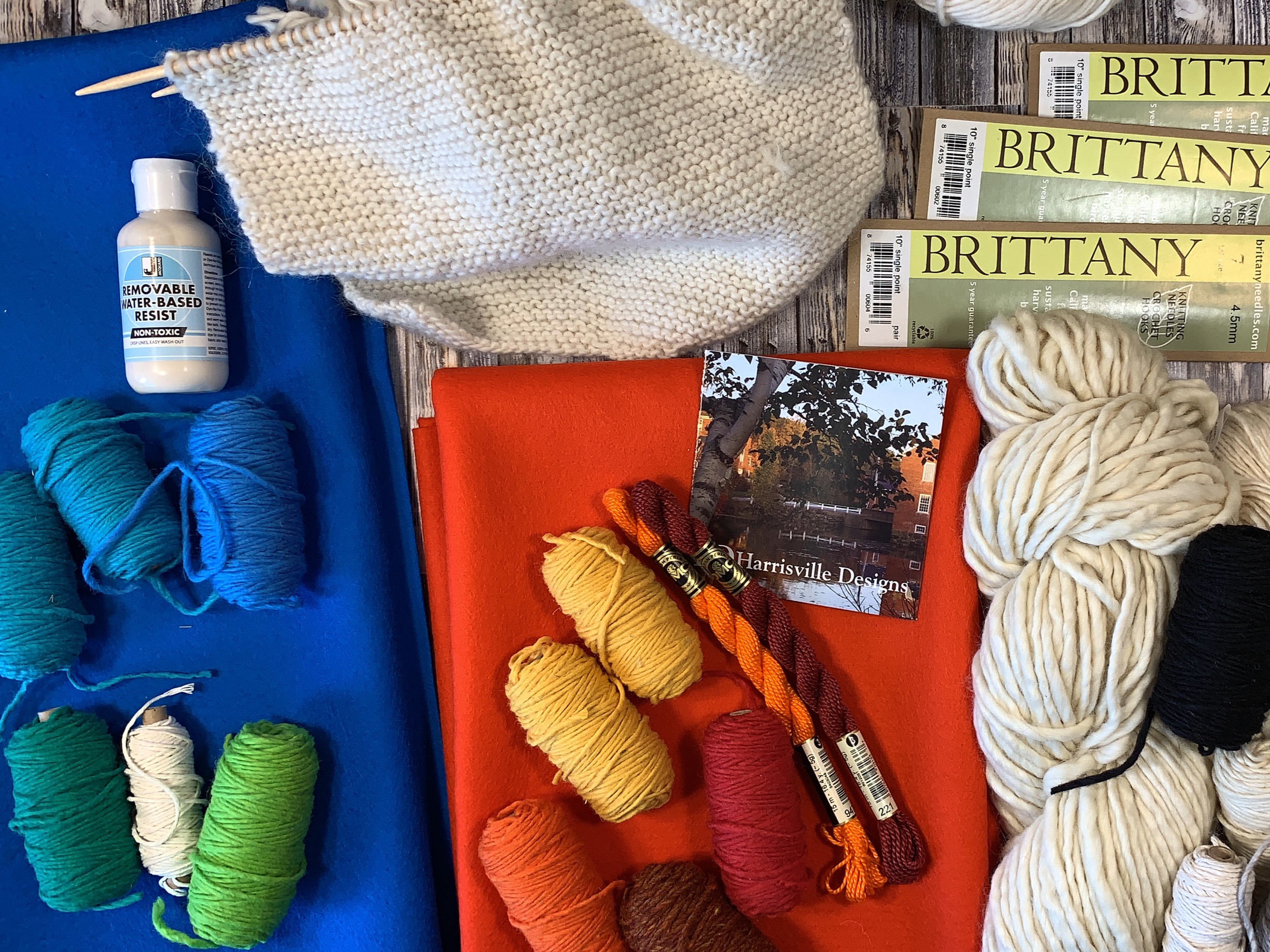 Rainbow Resource has been a homeschool staple in our home for over a decade. They have by far the best selection of homeschool material and curriculum. The only thing I'm cautious of is buying science curriculum as they are a Christian vendor and carry a wide assortment of Christian themed material which is especially relevant when it comes to science curriculum. While I have an extensive array of Medieval Times material for our homeschool main lesson block, it didn't stop me from adding a few more books, projects and kits.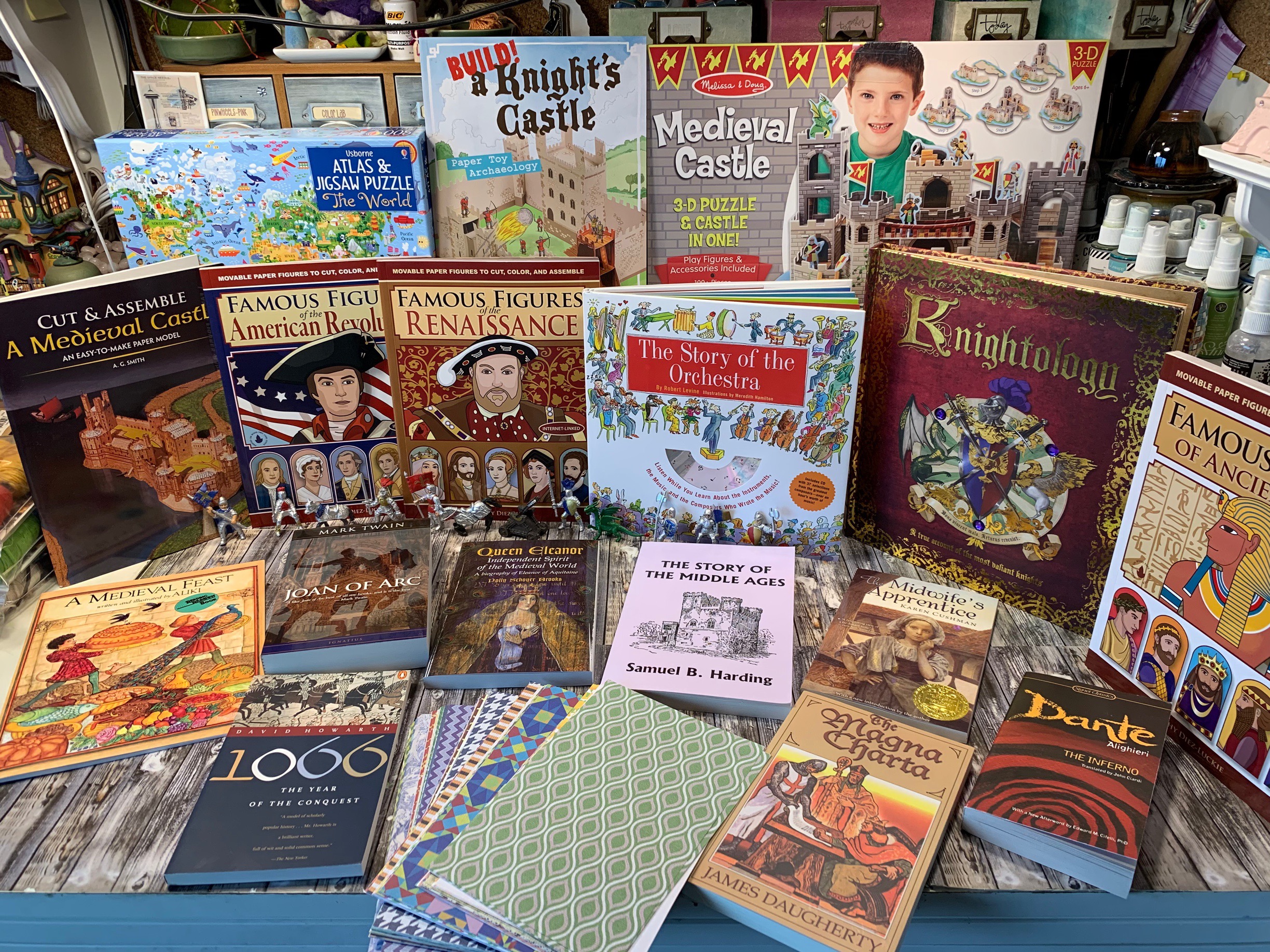 This is not a sponsored video. All these materials were purchased by our family using educational funding provided by our charter school.