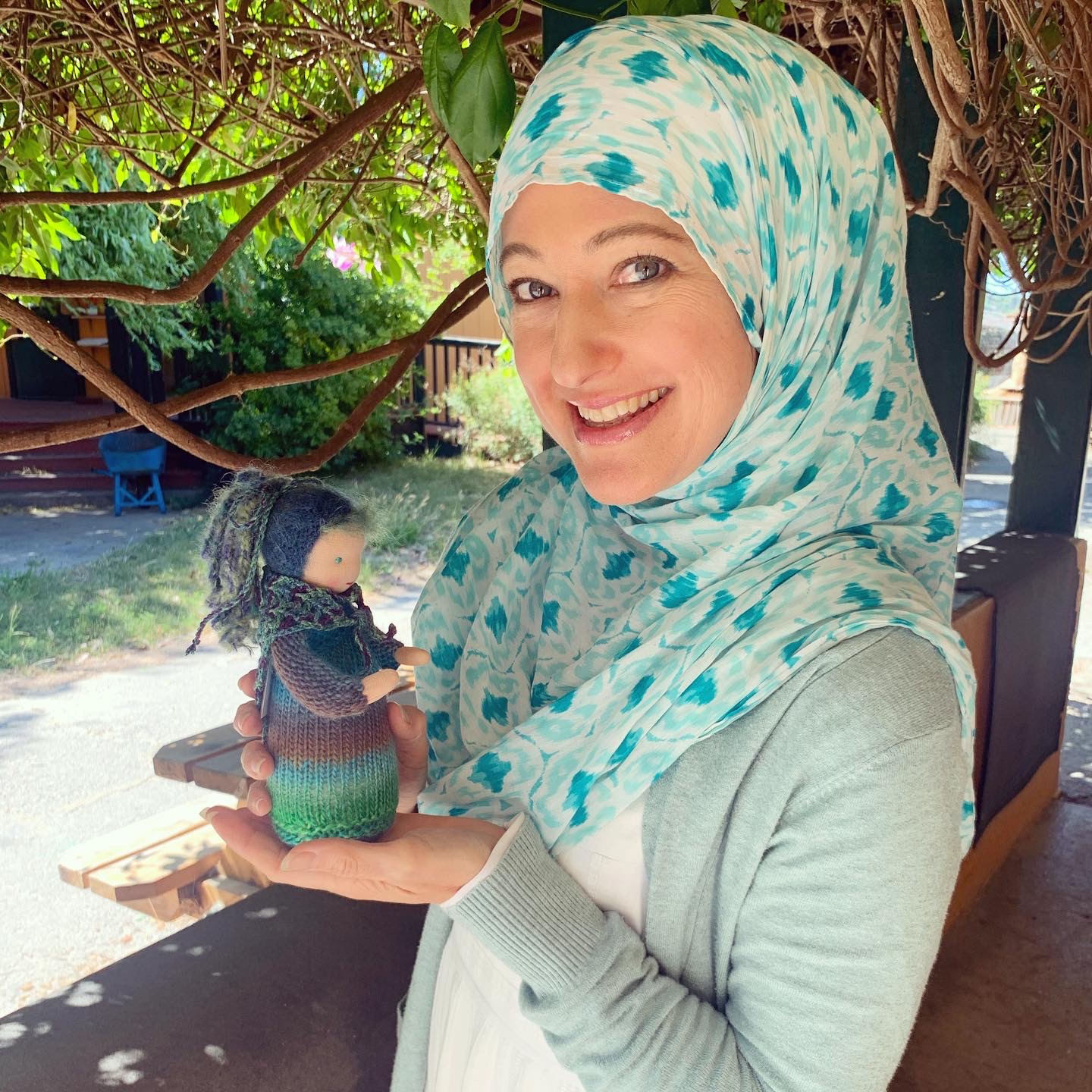 Time to introduce myself again!
Hello Everyone! My name is Hana and this is Pepper and Pine. Since 2015, I've been sharing our homeschooling journey through YouTube, Facebook and Instagram. You can find hundreds of videos and posts detailing aspects of our homelife and homeschool.
I started homeschooling in 2003 when I had just two children. A 5-year-old and a toddler. As our family grew, I began homeschooling more children at one time. Add in life changes like babies and moves, and you can imagine life gets hyper focused on child raising, homemaking and homeschooling.
In 2015, I was down to homeschooling just three of my four children. By then, my oldest was in college, and my youngest was four years old. That's when I decided to start sharing our homeschool journey. I felt like I was seeing the world again for the first time since being consumed by motherhood. What I found was amazing! Communities worldwide were sharing their homeschooling journeys and what used to be a solitary existences as a homeschooler was quite the opposite. 
When I first started homeschooling in the early 2000's, the internet was still in its infancy. There were no social media platforms and the resources online about homeschooling and specifically Waldorf homeschooling were few. It was hard for me to find information and impossible to connect with local Waldorf homeschoolers.
The idea of sharing our Waldorf homeschooling experience is close to my heart. I want to share as much as I can so you don't have to go through what I went through: a lonely confusing start with little resources available.
Now, I'm on to the next leg of my journey: creating and sharing curriculum. For years I've been modifying existing curriculum to suit our family's needs. Now, I'm eager to share that with you!
July 2020
Welcome!

 

I started Pepper and Pine in 2015 so I could share with you the things I love most: all things food, paper and education. Why Pepper? And why Pine? Pepper is for all things food related and Pine is for all things paper related. In this way, I can stretch Pine to cover things related to education and scrapbooking, since paper is so integral to both.

We have been homeschooling since 2003 and while my oldest son is no longer homeschooling as he's off to college, I still have the pleasure of homeschooling my younger three kids. I hope to bring you as many of our homeschooling projects as I can, as well as share with you information related to homeschool philosophies and teaching methods. I'll also share with you my cooking and organizing strategies that help us to eat healthy and stay organized while homeschooling. But it's not all about the kids or the house, you'll find I share my passion for scrapbooking and crafts liberally here.

I've been scrapbooking since the mid 1990's and have many albums about my children, but in 2013 after discovering Project Life, I began a Homeschool album to document our journey. It's one of my most treasured projects, and I hope to share with you pages from those albums, show you the process of putting together a scrapbook page and hopefully introduce you to a new hobby in the process.

I can't say I've been cooking for as long as I've been scrapbooking, but somewhere along the way, I was introduced to one amazing chef after another and have successfully 'stolen' a repertoire of recipes I now call my own.  I'm delighted to share with you what I've learned along the way and as a 'thank you' for stopping by and signing up on my mailing list, I'd be honored to send you my personal cookbook.

Take care!

Hana

I'd love to hear from you! Feedback and suggestions are always appreciated.

July 2018