At the start of the school year, we start receiving a lot of our homeschool supplies that are going to be used for the year in our various unit studies and lessons. This haul contains many books that are going to be used for our Horse unit that I'm putting together for my now 9 year old daughter. Some books in this haul we loved! Like Winter Horse while others we thoroughly couldn't get into like The Perfect Horse. Some were delightful winners like Album of Horses and others were disappointments like the Busy Tree. Breathe, Because of an Acorn and The Busy Tree were all more juvenile than I expected and thus we won't be using them in our homeschool as I hoped. Steamborn ended up being so thrilling, my son read the rest of the books in the series. Of the horse books we got, Equine Legacy was a little dull for my children, though totally intriguing for me. Though not engaging enough for me to keep reading it. The remainder of our horse books were all valuable resources for our horse unit. And while we've mostly completed that unit, those books are worth reading again, especially the picture books, which I'll have to read again before reviewing our unit because it's been a while since we've read them.
Before the school year began, my daughter asked to study horses. So from that request came a thrilling unit that has me so thankful she asked! In addition to picture books, we have historical fiction, The Winter Horse and The Perfect Horse, both set in World War II time and Reckless also set in that time, but based on a true story about a horse and his championing heroism. We also included Native American stories, picture books, games and kits. We only had one game: The Professor Noggins Horses trivia game which we love. There were few hands on projects for this unit and we didn't head to the kitchen! But we did do something we haven't done for a unit before: Signed up for horse riding lessons. It was a well worth splurge that my daughter thoroughly enjoyed.
We've enjoyed reading the books for this unit so much; however, this unit has span almost two years because we read and do projects for about three weeks then move on to something else which means we still have books to read after starting this unit in 2019.
Buying Guide
Affiliate links used on this page
---
What Living Books Look Like
Oh my! New books are here as well as main lesson notebooks, fountain pens, hands-on kits and much more! Dive into these new materials with me! Many are from Amazon, but the Waldorf supplies are from my favorite Waldorf vendor: A Child's Dream.
At the start of the year, and then several times throughout the year, I buy materials for our main lesson blocks (unit studies). While I have a general idea of what I want, I'm using getting inspiration from what I find at my favorite retailers. When it comes to homeschool material, Rainbow Resource is my favorite, for Waldorf material, I love A Child's Dream and Waldorf Supplies. For books, Amazon! But not because they have the best prices, because let's be honest, they don't always have the best price, but because their book recommendations and availability are top notch. While I'd much prefer to support smaller book sellers, sometimes out of convenience, I'm shopping at Amazon.
Here is a list of the unit studies in which these materials have been used or the units they go with. We have our Bird Unit which I loved doing and a few of these books will be added to that unit. We also did a smaller, yet very engaging Owl Unit. I found some beautiful titles at he Inspired Muslim Mama's Instagram account. Go check her out because her things are breathtaking. And lastly, we have a book or two being added to our Bee Unit from this haul.
We also have a horse unit coming up! I love the way our horse unit is shaping up and I can't wait to share that with you.
In this haul, we also got Portrait main lesson books, Landscape main lesson books, the Birthday book, and a couple Horse kits we already started using which are awesome! So awesome, we bought another one! This is the first year we are officially adding Legos to our homeschool in an educational capacity and my children are thrilled with the addition.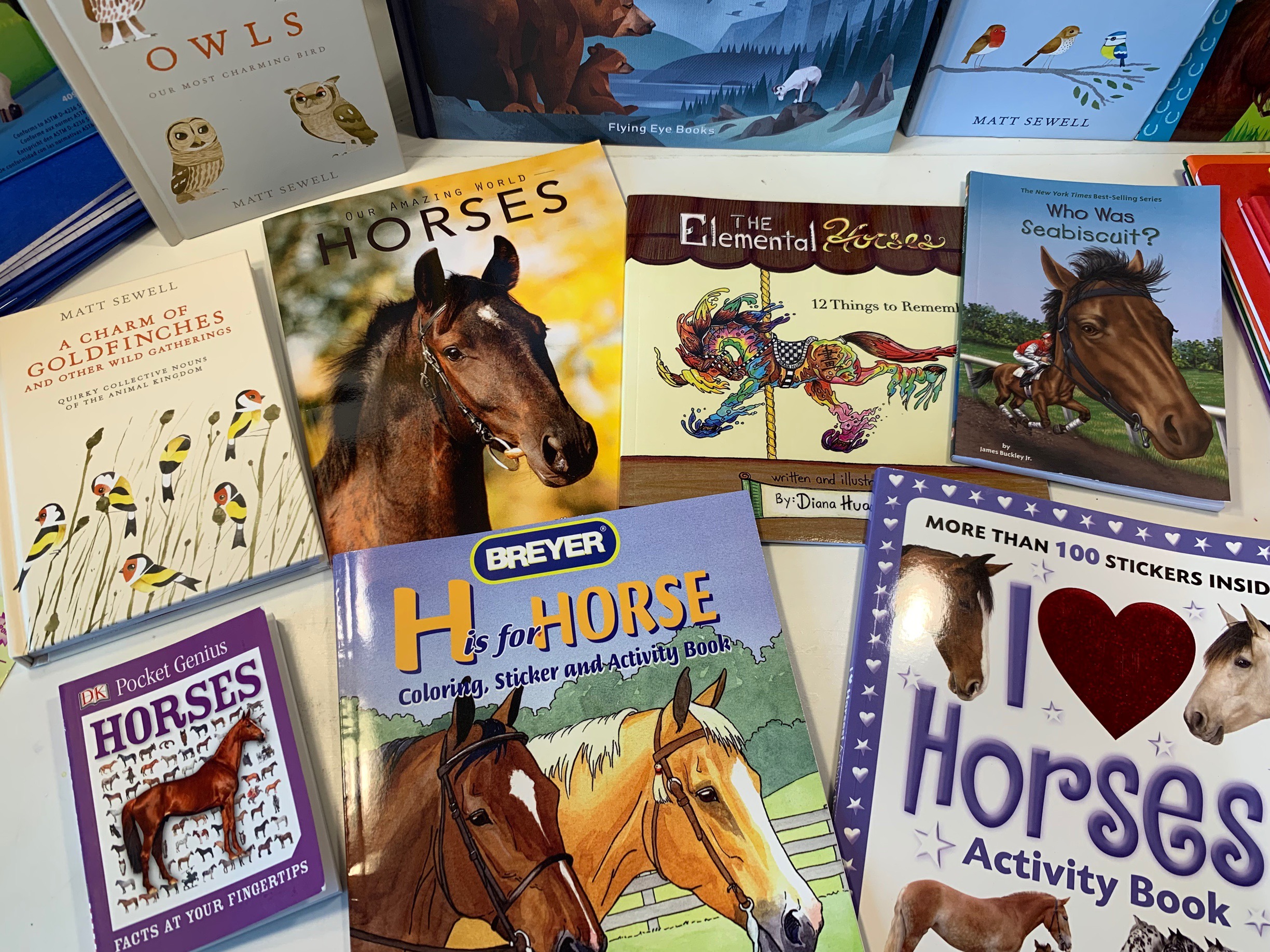 ---
More Living Books!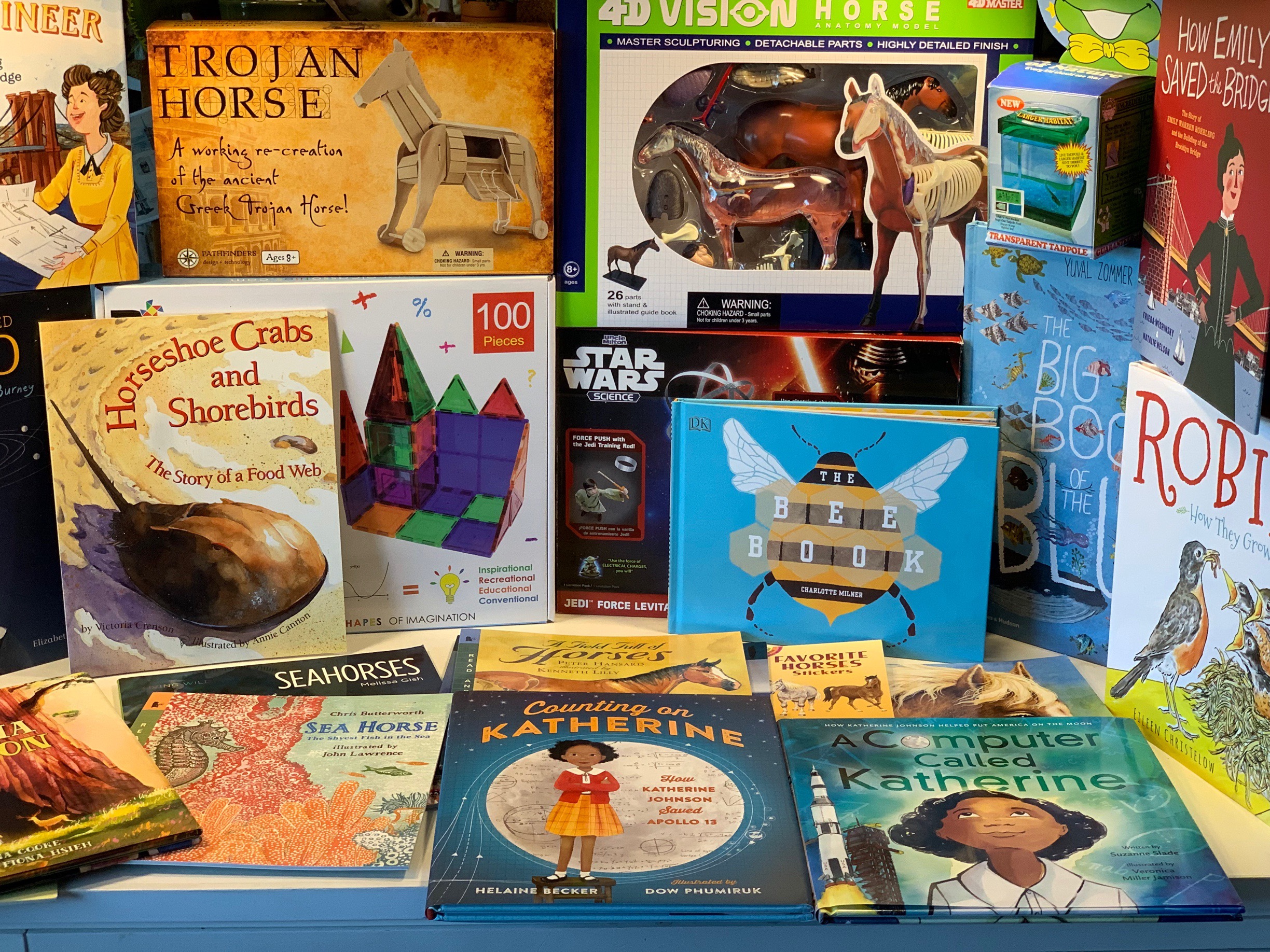 ---
Horse Kit Craft
Design your own horses with this kit from Breyer. I was so impressed with the quality of the materials and so pleased with the outcome. We loved this kit so much we actually bought another one. Each was a bit different as the horses were posed differently and maybe they represent different breeds as well. We are using this kit for our horse unit study. We were a bit short on hands on activities, so having this kit was a great addition to our unit. Here are a few tips for using this kit. Paint the horse with a thin base coat. You may even choose to water down the paints to ensure no brush marks show through once it dries. There are many examples in the booklet provided, but some are a bit challenging for young students. My 9-year-old daughter painted two of them and I painted the other two because she wasn't super pleased with hers and wanted them to look more like the images on the box. What's really great about this activity is that if it doesn't look the way you want, you may wash it (given it hasn't dried long) or paint over it if it's dried for days or weeks. This is a fabulous way to get a lot of craft use out this kit. Since it comes with so much paint, you can explore different breeds over and over again! I recommend letting them thoroughly dry for a week or more before playing with them, otherwise they may chip. Last tip is to let the horse dry a few hours before adding a second coat or details. If you are adding while over a darker color, you'll likely need two coats. My daughter said she liked this kit, but was frustrated hers didn't look like the images on the box.
---
How To Build A Trojan Horse
We love our hands-on project and this one fits perfectly for our Ancient Greece unit as well as our horse unit. This project was for my 13-year-old son who was able to assemble it on his own. Though it should take about 2 hours, with drying time and breaks, it took us a couple weeks to complete. One tip is to assemble a few pieces together before glueing it just in case you've assembled it by mistake, or you weren't accurate. Otherwise you'll have to yank it apart. Another tip is to leave all the materials in their bags so it will be easier when you begin to assemble it. The coolest thing about this project is that it actually works! It wheels back and forth and opens to reveal a secret compartment to hide soldiers.
---
Horseback Riding and Other activities
---