This is hands down the best lotion ever! I've upgraded the ingredients, and this time around, I'm loving this even more than the first time we made bar lotion. This formula is super simple and the supplies are easy to find. I purchased everything from Amazon except the coconut oil which I got from Trader Joe's.
Bar lotion formula: 1:1:1 ratio of Coconut Oil, Texas Beeswax, and Shea Butter. I used 1/2 cup of each with 2 teaspoons of lavender oil for the bar lotion. For the lip balm, I used 1/4 of each ingredient and 2 teaspoons of peppermint oil.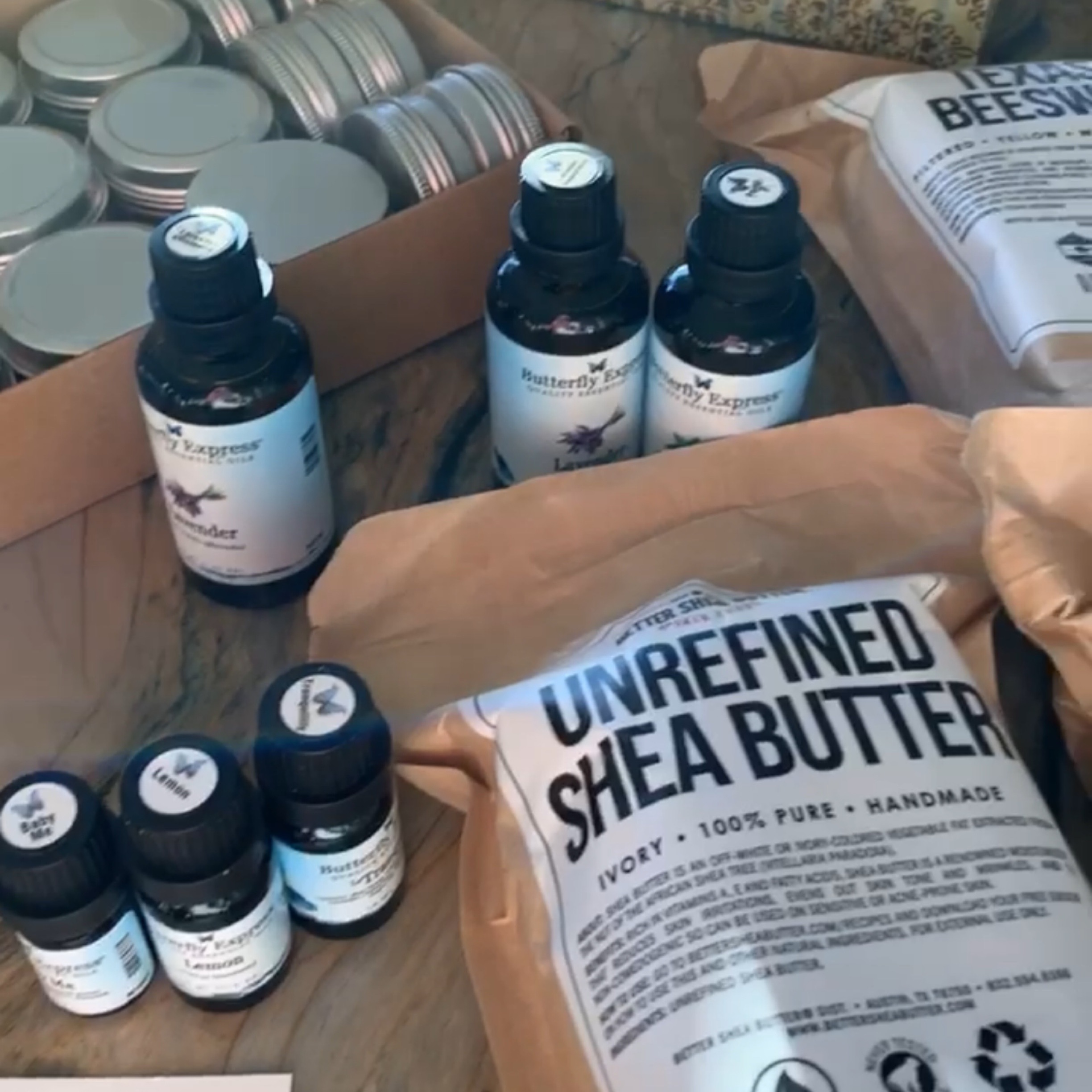 For this project we used a lip balm kit which included a tray, scraper, lip balm tubes and labels. To store the bar lotion, I bought metal tins that hold about 4 tablespoons of lotion and it makes the finished product look so professional!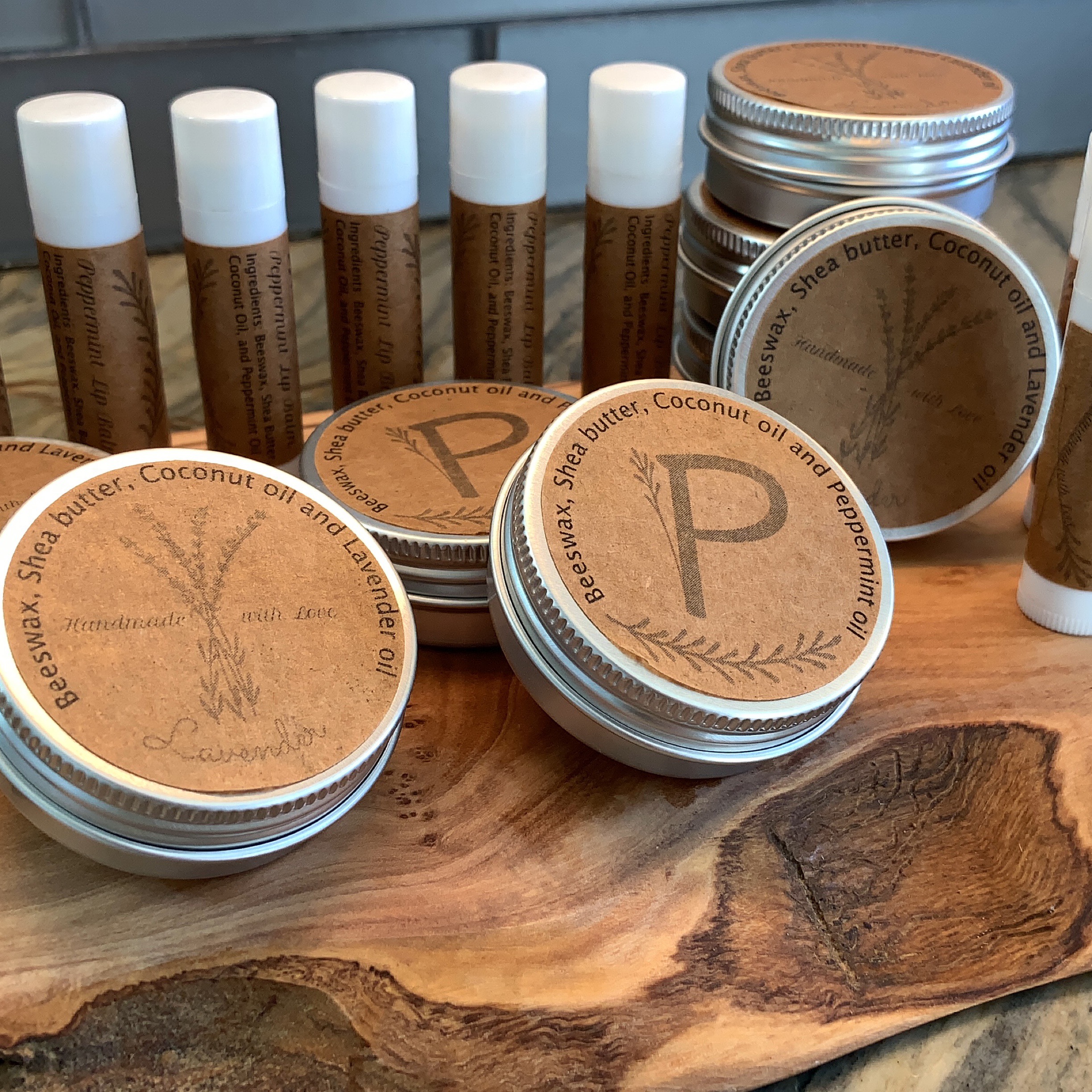 Here are a couple tips while making bar lotion and lip balm. First, you can use equipment you already have, so there's no need to shop for a special pan or jars. I used a saucepan with with a couple cups of water. I put it on the stove on medium heat. To the pan I added a glass jar for the ingredients.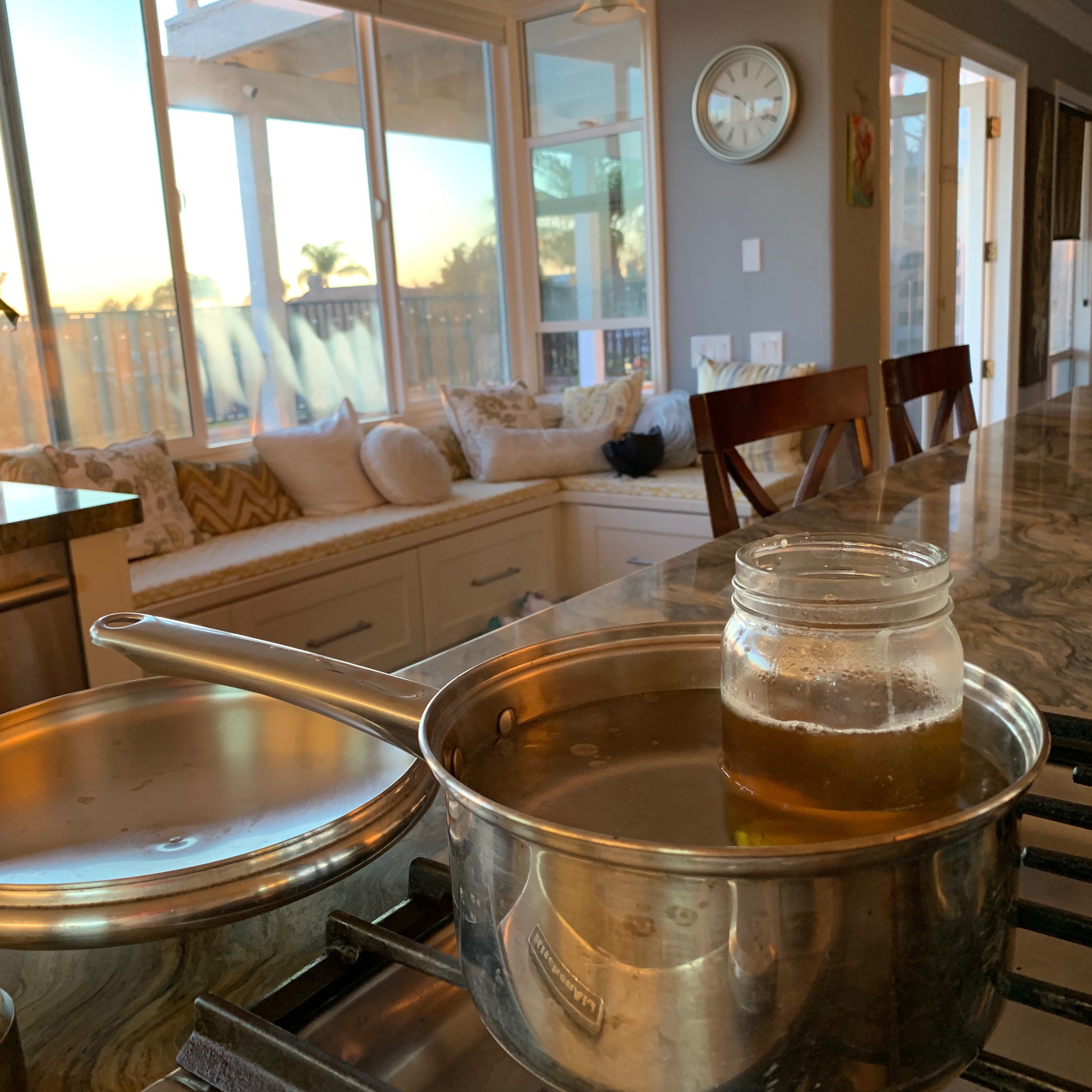 If the ingredients are solid, you may need to melt them to measure them. Since I already have a candle making pan, I used it to melt the beeswax. You can buy beeswax pellets if you want to avoid that. They'll melt faster and they're easier to measure. I placed the jar of coconut oil in the same pot I used to make the lotion and warmed it enough to measure out what I needed. Once everything is measured, add it to the jar (I used an old honey jar) in the pot with hot water. Keep an eye on it. Once everything is heated all the way through, let it cool, but not harden before adding the essential oil. In my opinion, I think it keeps the oil from evaporating. Next, you can fill the metal tins or lip balm tubes.
Be sure you let the liquid cool if you are filling lip balm tubes. If you fill the tubes with liquid that too hot, it may seep out of the tubes. I highly recommend the kit we got. The tray and scraper made filling the tubes easy and clean. Plus, you can reuse any of the mixture that cools on the tray by scrapping it and warming it up again.
While the metal tins didn't come with labels, the lip balm tubes did. I decided to make my own using adhesive kraft paper and my silhouette cameo. You can download my template and cutfile and customize it if you wish!
You can play around with the amount of beeswax you use if you wish to have a softer bar lotion. If you live in a warm area, making a harder bar lotion will ensure that it stays solid. Since doing this project, I've learned about other essential oil formulas to help with specific issues like headaches, stress and growing pains. My current favorite is lavender for calming and peppermint for headaches.
Find me on YouTube, Twitter, Instagram and Facebook