Ever want your house to smell like a home? Bake! The sweet smells of food cooking warm the hearts of all around. It's one thing I wanted my children to remember about their childhood: their mama cooking and the house smelling like someone cared for them.
Short on time, but still want that feeling? Try baking granola. It's easy and smells glorious and the perk is that you've made a fast healthy snack to be enjoyed over fruit and yogurt.
The following recipe makes just enough to fill a 64 oz (8 cup) Mason Jar.
Ingredients:
2 cups of raisins
1/3-1/2 cup of honey
1/2-3/4 cup of coconut oil
2 cups almond meal
3 cups oats
1/2 cup sliced almonds
1/2 cup pecan pieces
2 teaspoons cinnamon
Directions:
Mix raisins, honey and coconut oil until all the raisins are coated. Add almond meal and coat all the raisins. They may clump together a bit, but be sure they are completely covered to ensure they don't get burned while baking.
Add remaining ingredients and mix thoroughly. Add more coconut oil if the mixture is too dry. Add more honey if you prefer your granola sweet.
Spread evenly on a baking tray and bake for 10 minutes at 350 degrees. Check after 10 minutes then bake another 5 minutes. If they raisins are protected, you can bake for a total of 20 minutes. You can omit the raisins while baking and just add them after the granola is baked. I have a convection bake oven which ensures even baking. You may need to rotate your tray to ensure even baking.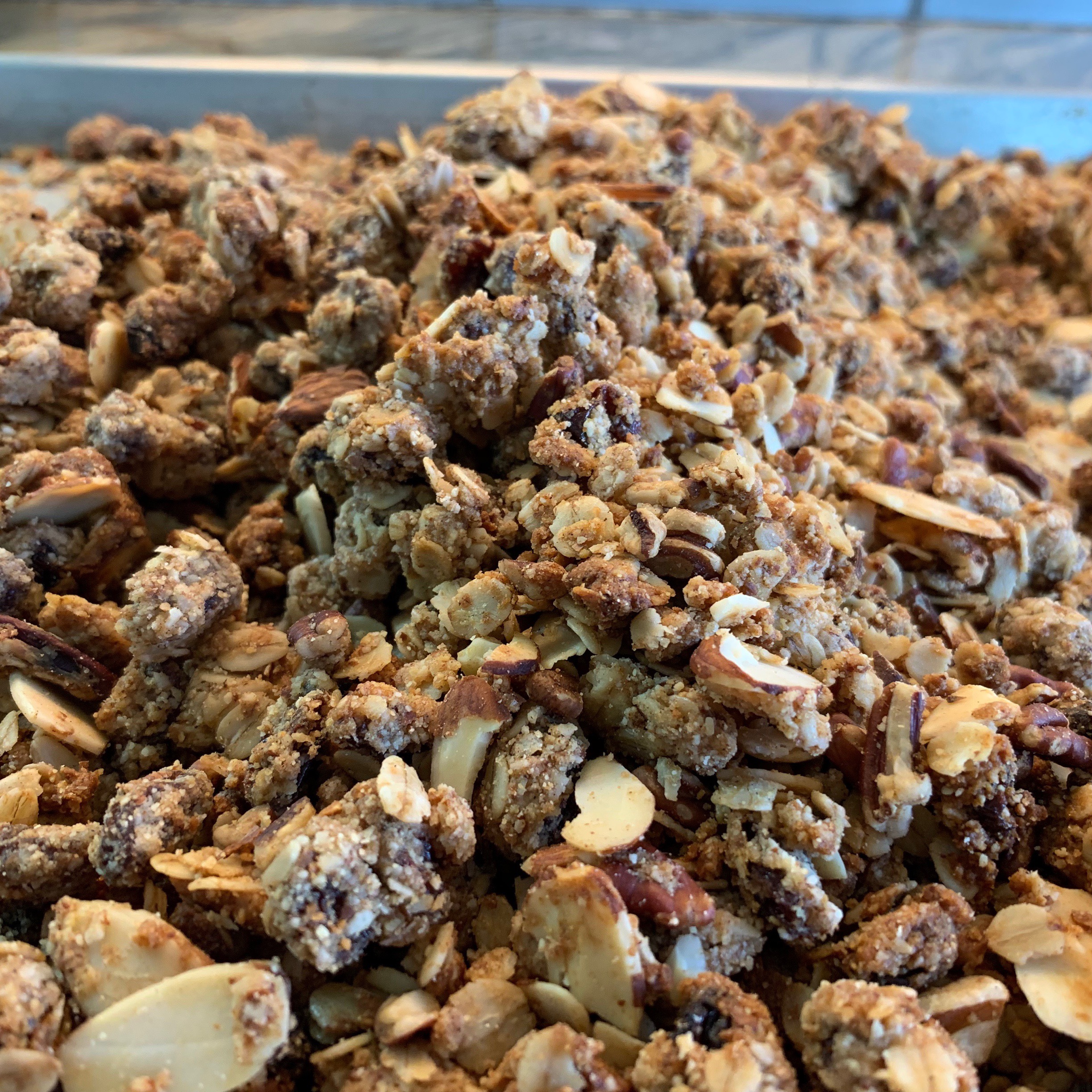 Let it cool a bit before eating otherwise it will be warm and soft. Let it cool completely (at least an hour) before transferring it to an airtight container for storage.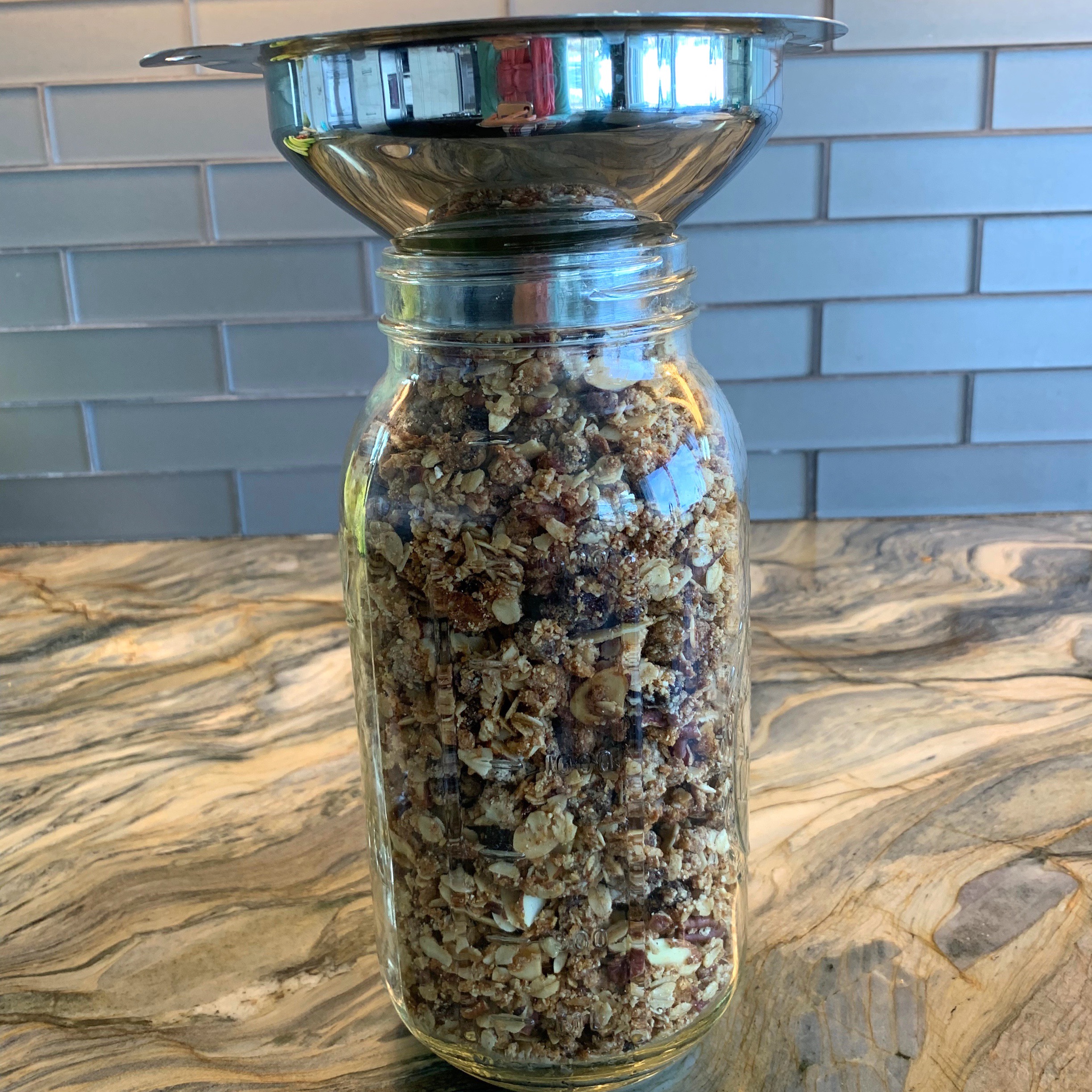 Label with the date it was baked. Store is a cool dry pantry. While I don't know how long it will actually last, my guess is not as long as store bought granola, especially if there is still moisture when you store it. Use your best judgement as to the safety of storing and eating home prepped food.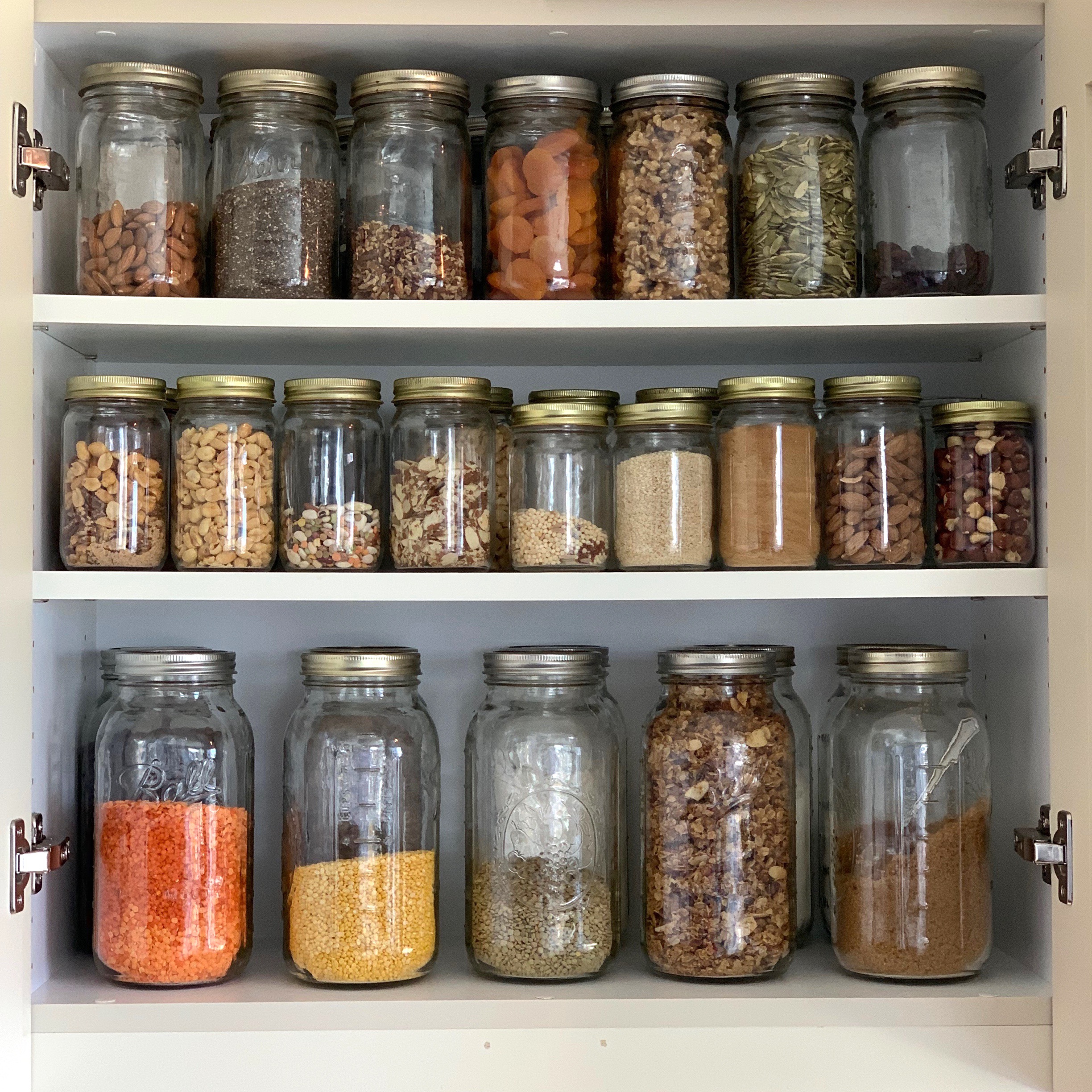 If you enjoyed this blog post, I hope you'll check out my other cooking tutorials.