If you've never tried fruit salad with spices, I encourage you to try this. You fruit will get a kick out of it, and so will you! You'll impress your taste buds with cayenne, salt and pepper mixed with sugar and the sweetness of seasonal fruit and fresh juice. Here's the recipe:
Ingredients:
1 lemon-squeezed
1 apple-diced
2 oranges-diced
2 cups grapes-sliced in half
1 banana-sliced and reserved for just before serving
Season fruit like strawberries, kiwi or anything you'd like, I find melons don't work as well with this recipe, but you may like the spicy/sweet combo!
2-3 tablespoons of juice
Cayenne pepper, black pepper, salt and sugar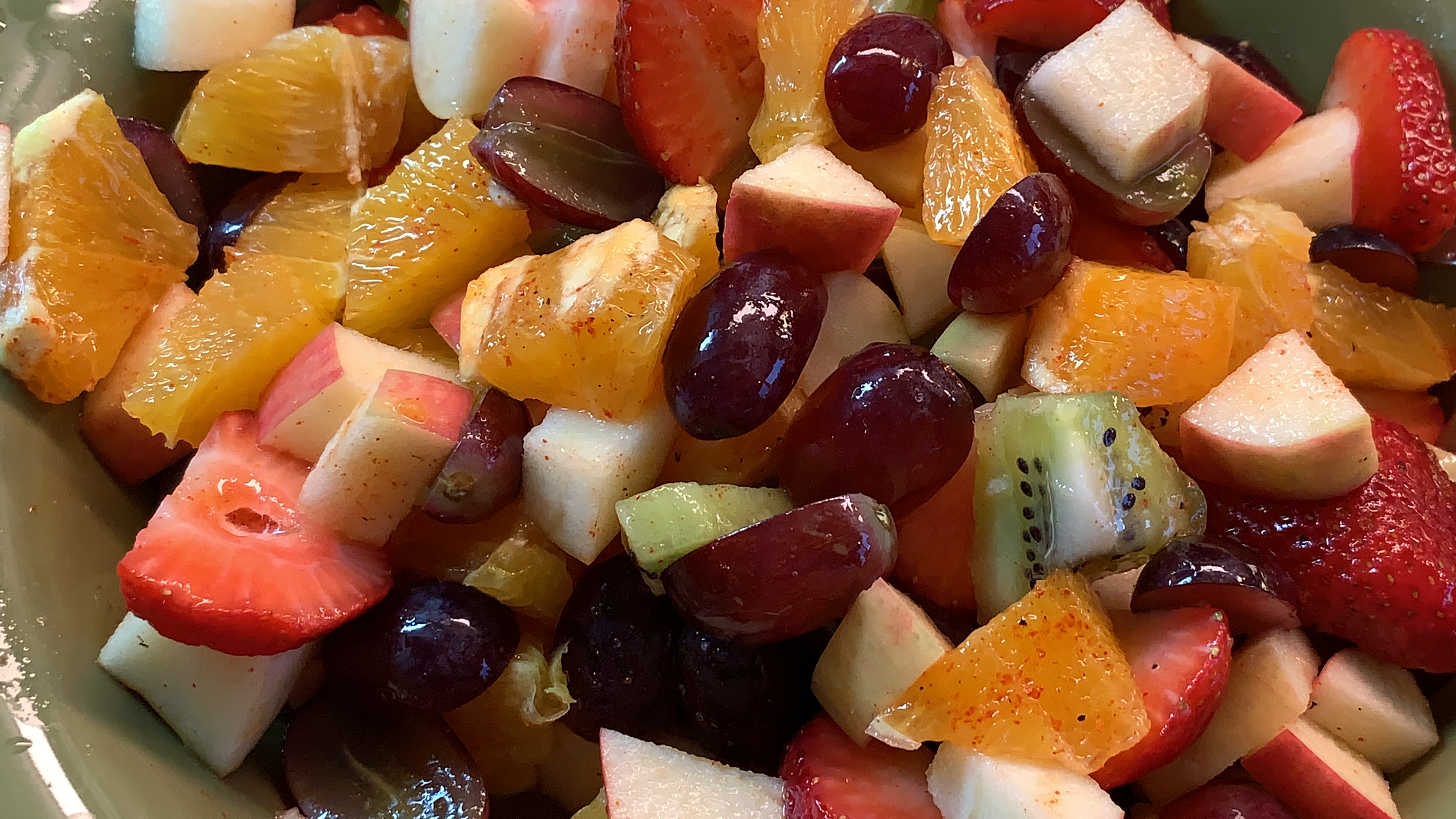 Squeeze lemon into serving dish and remove seeds. Add apples and coat with lemon juice to prevent browning. Add oranges and grapes and other sturdy seasonal fruit if you wish. Add spices. Start with a sprinkle, you can always add more. But if you've added too much, don't worry, you can wash your fruit or add more juice to dilute the spice. Add juice and toss salad. You can store in the fridge for a few hours, but longer than that and the fruit won't look as good. You definitely can still eat it and even save it for a day and still enjoy it, but I find the flavors mix too much by then. Just before serving (and after you've mixed the spices in), add your sliced bananas. If your banana is overripe, avoid tossing it, if it's still firm, you can lightly mix. Serve and enjoy! If you plan on pre-making this fruit salad, wait to add the banana until you are ready to serve or eat it.
The first time I tried this salad, I was hooked! That was back in 2003. My sister-in-law made this salad, and I couldn't get enough of it. I ate everyday for days. While I do like fruit, I don't seem to eat a lot of it, so spicy, flavorful fruit salad like this certainly helps me get my five servings of fruits and veggies. What's more, is that it's hydrating. I've found that fruit chaat is especially good during Ramadan or anytime of year in which you are fasting. Either to start or break your fast, this Indian inspired fruit salad will keep you hydrated longer than just drinking water, at least, that's what I've experienced. There are so many varieties of this beloved Ramadan iftar recipe. I hope you find a combination you love as much as I love this one.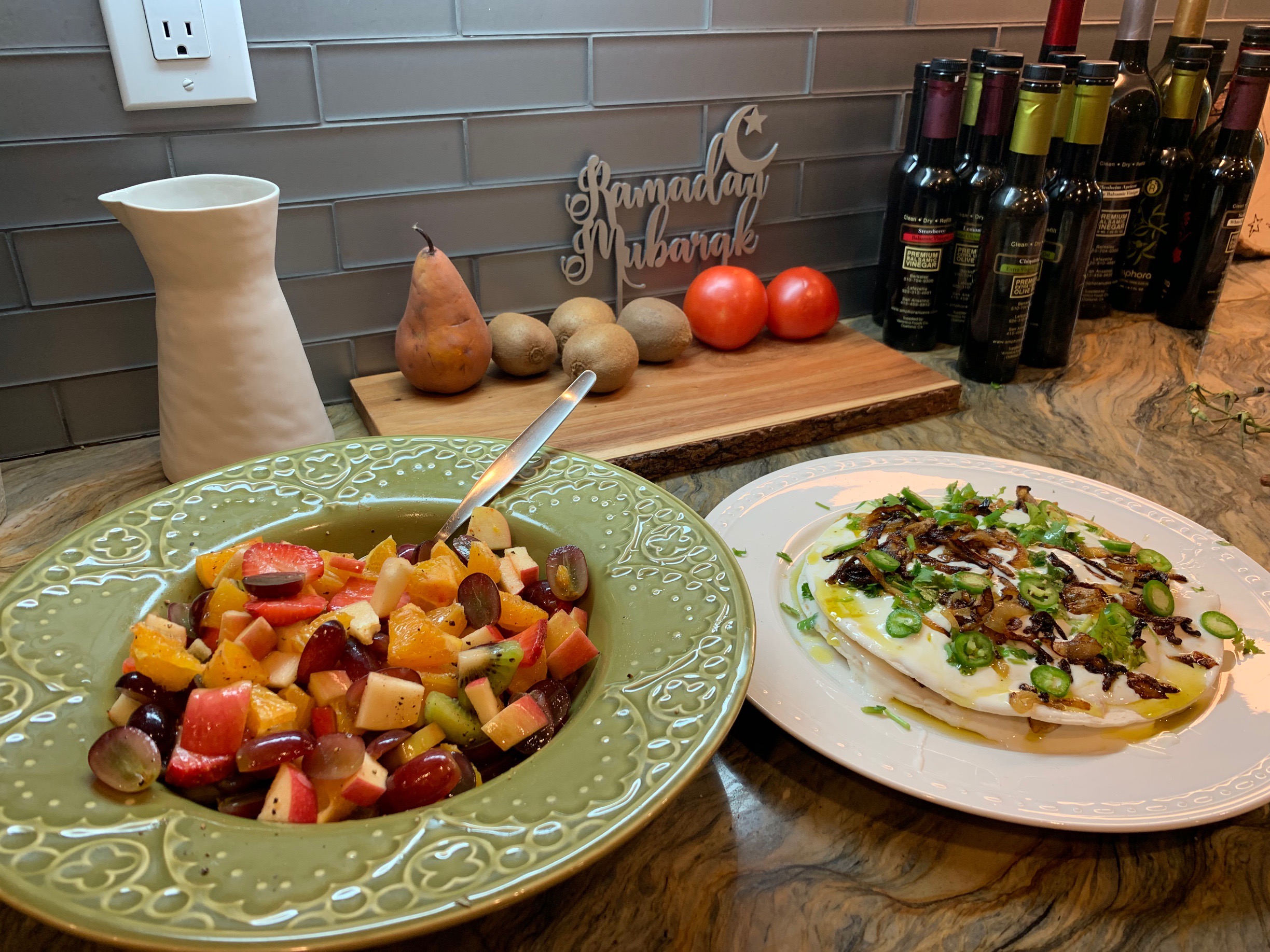 Curious about the yogurt tortilla dish at the end of this video? That's another Ramadan family favorite for iftar and while you can enjoy it any time of year, we tend to make it just for Ramadan.
Want to see more recipes? I keep adding recipes to a YouTube Playlist. You can find my most requested recipes as well as ones we hardly make anymore!