The book selections I am sharing with you are suitable for all faiths and ages. While they are primarily children's books, I find them to be both enjoyable to read and educational for children and adults. In fact, I think children's picture books are an overlooked genre. Aside from them being beautifully illustrated, I've mostly found that children's picture books are written with high quality, easy-to-understand language making them especially great for children and adults. What I also like is that children of multiple ages can also enjoy a single picture book. Young children delight in the illustrations and pick up the content that's understandable for their age and older children may gather more from the content but still enjoy the illustrations. In my experience, I've also found that I learn a lot! I love picture books for that reason. I learn in an easy, educational and enjoyable format. The simplicity, but not rudimentary style of children's picture books makes them ideal for all audiences.
The Biography of the Noble Prophet by Lina Al-Keilany, is well written and easy to understand. This set of 20 paperback books, is written at a 4th or 5th grade level. The books are workbook size and quality and are about 15 pages each. While each book can be purchased on its own for about $6, you can get the whole set including a sturdy box to hold the 20 books for about $100. This is definitely a pricey option for seerah books.
I really like this set. It's easy to read, nicely illustrated and broken up into smaller books. The decorative box is lovely and well-made.
The downside is largely the price. I think it's excessive for the quality of book you're getting. It's simply made with a staple binding.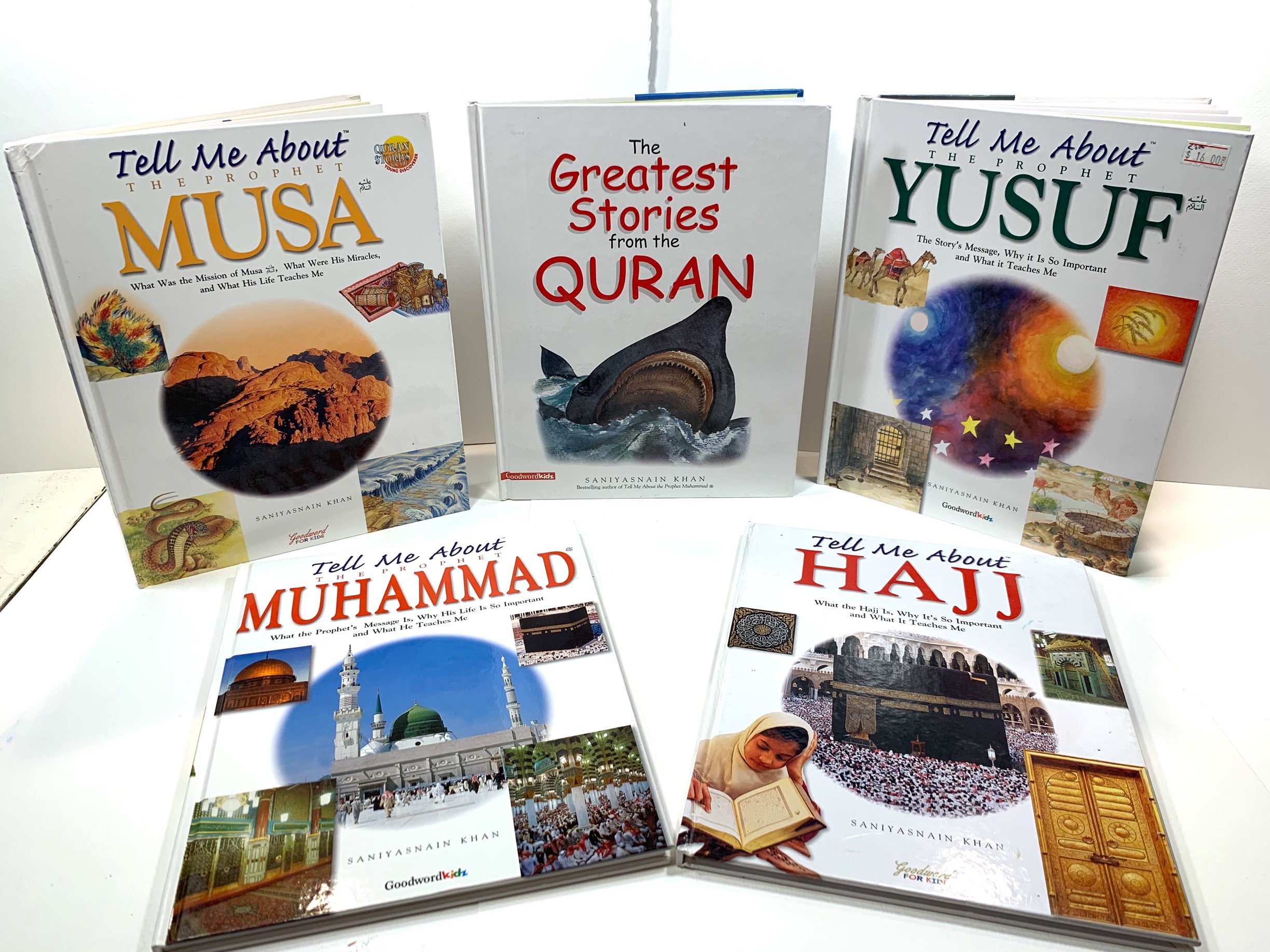 Tell Me About Series (Muhammad, Musa, Yusuf and Hajj) by Saniyasnain Khan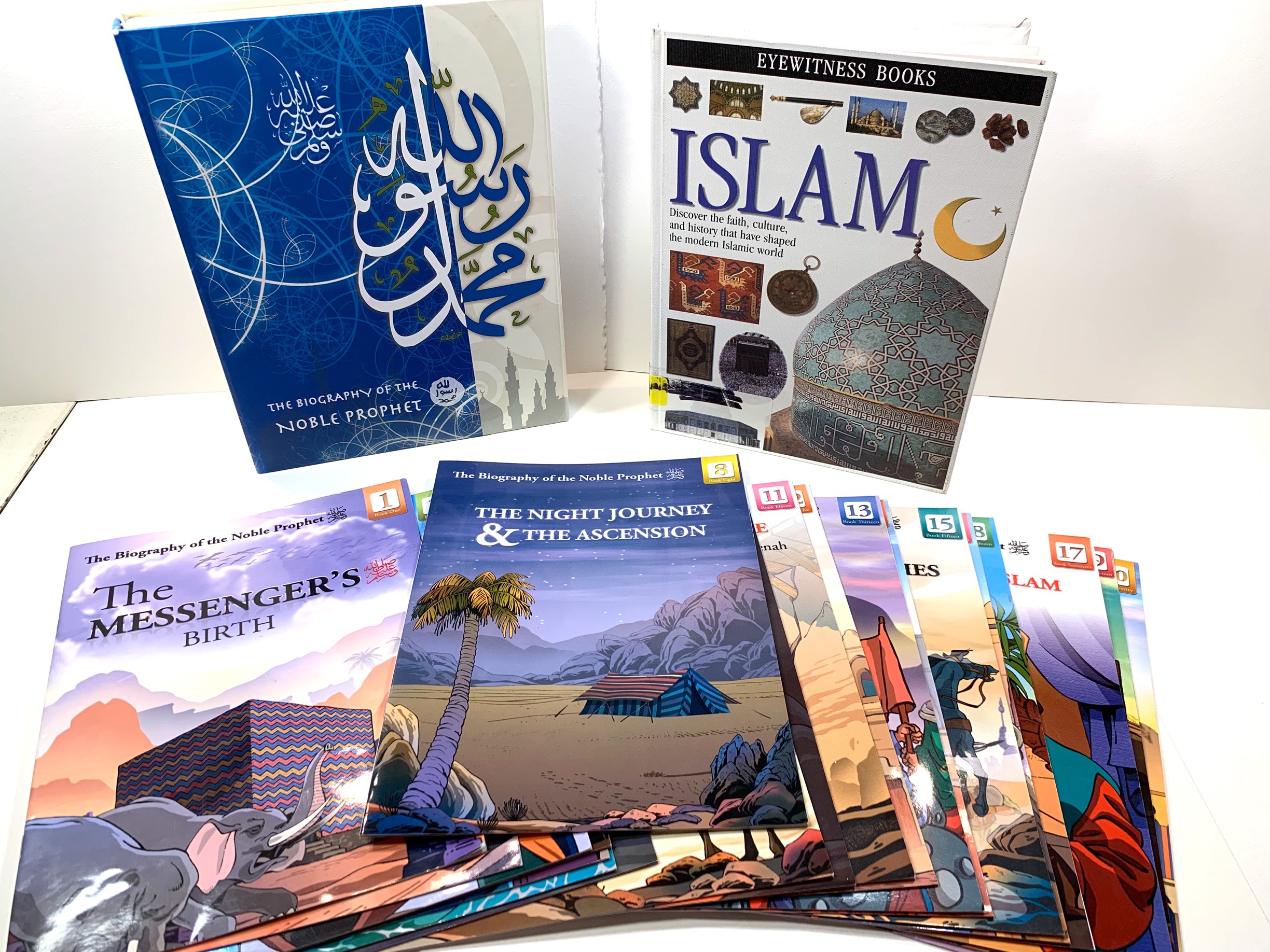 In this video, I shared a Biography of the Prophet Muhammad (saw) for which I have made a separate video detailing this series.

DK Eyewitness Book Islam by Caroline Stone, Batul Salazar (Editor)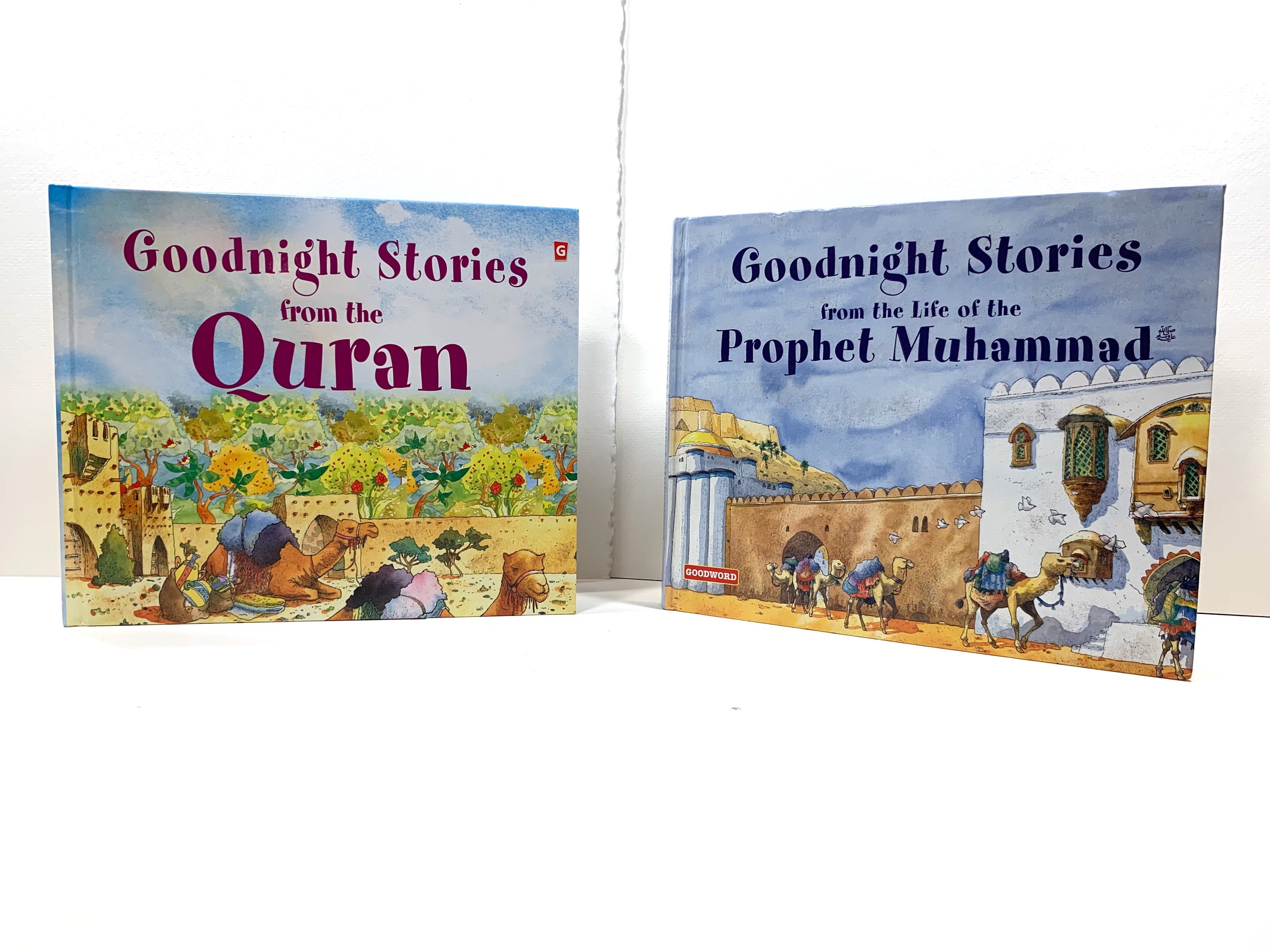 Goodnight Stories From the Quran by Saniyasnain Khan

Goodnight Stories from the Life of the Prophet Muhammad by Saniyasnain Khan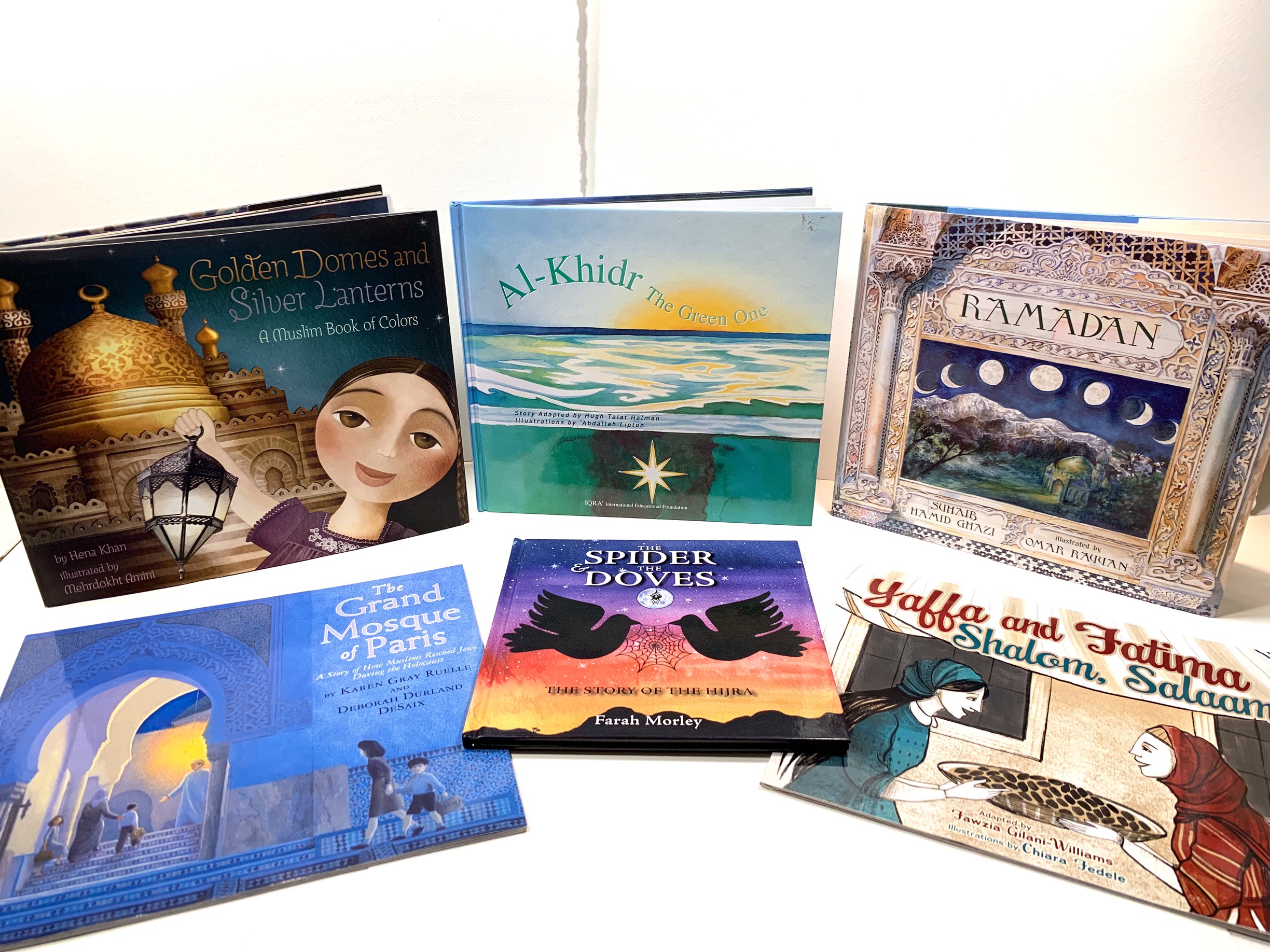 Yaffa and Fatima by Lerner Publishing Group

Ramadan by Suhaib Hamid Ghazi (Author), Omar Rayyan (Illustrator)

The Spider and the Doves: The Story of the Hijr by Farah Morley (Illustrator)

The Grand Mosque of Paris by Karen Gray Ruelle (Author), Deborah Durland Desaix (Author)

Al Khidr The Green One by Hugh Talat Halman

Golden Domes and Silver Lanterns by Hena Khan (Author), Mehrdokht Amini (Illustrator)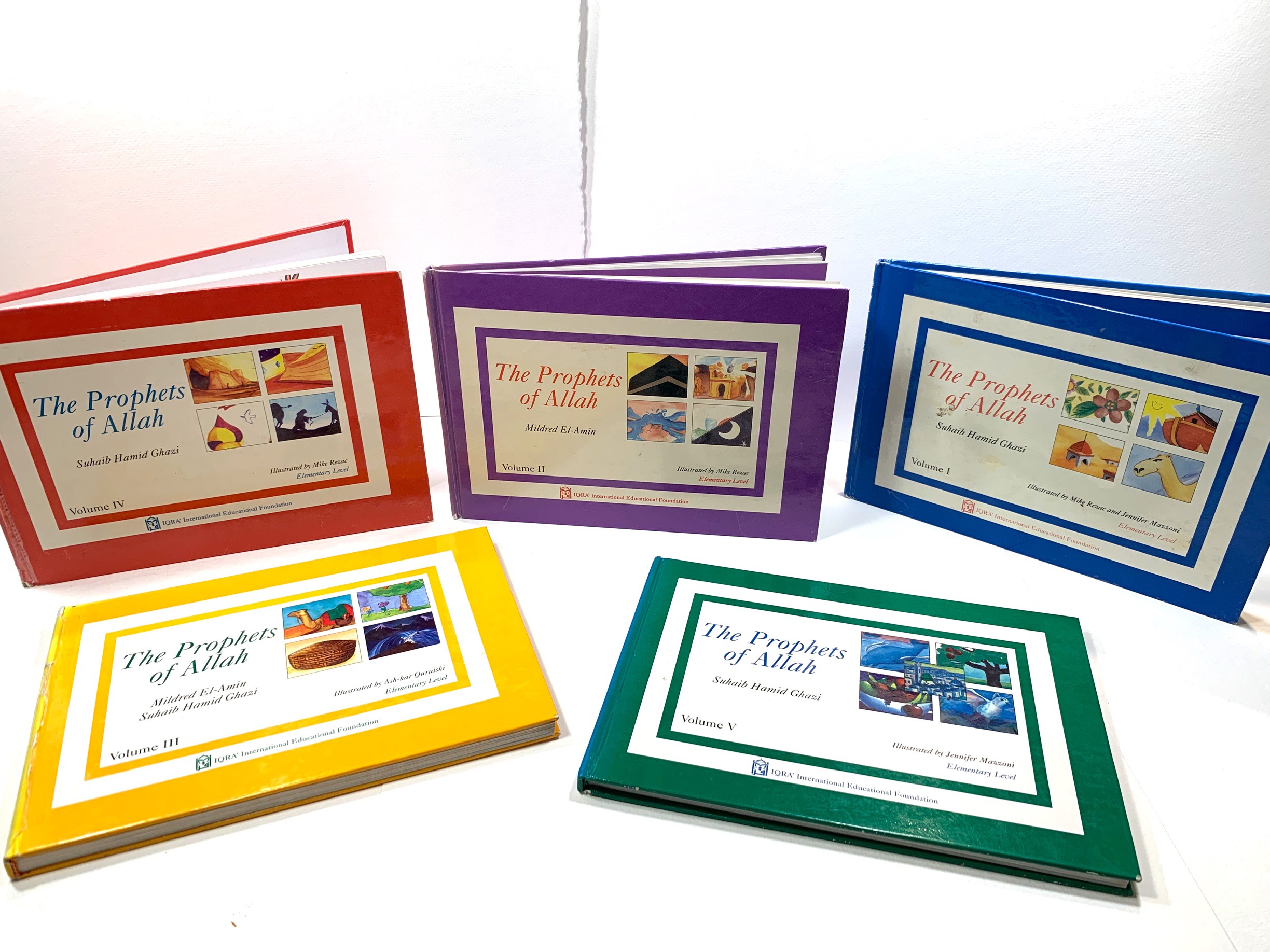 Prophets of Allah volume I-IV by Suhaib Hamid Ghazi and various authors and illustrators published by Iqra International Educational Foundation