It's an understatement that we like getting things in the mail, we love it! And what we love even more is when what we get is unexpected! Let me show you what that looks like today. About five weeks ago, we sent a small package of goodies to the author of Poet Tree, Ilan Shamir. In the introduction of his book, Shamir writes that if you send him a self-addressed stamped envelope he will send you a map of the trees and locations from the book. Well, we decided to send him more.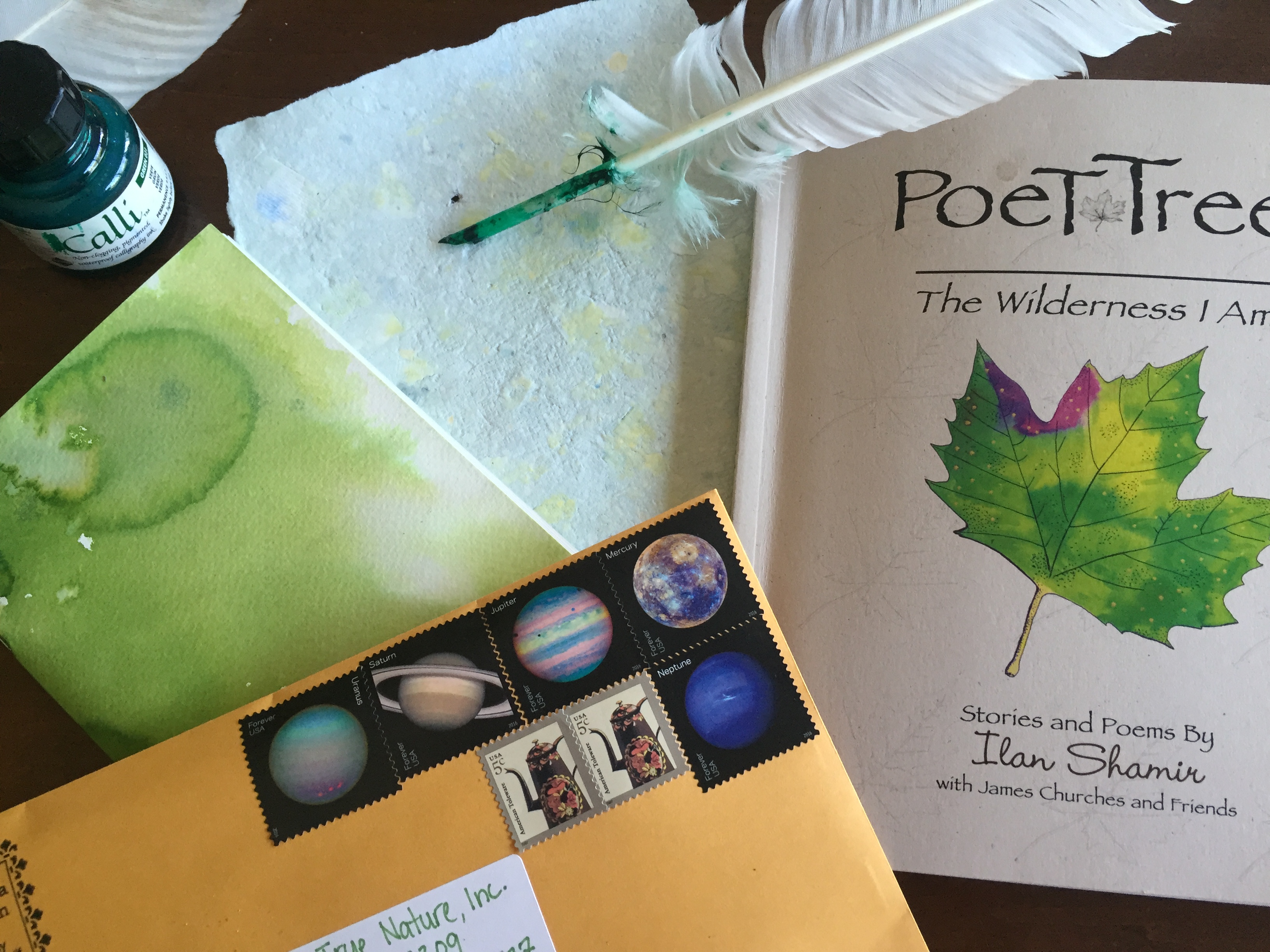 Last spring, we made hand-made paper and embedded it with seeds, we also made nature journals for our Nature Unit Study. Additionally, made our own quills from chicken feathers for our upcoming American History unit. We each wrote on our hand-made paper using the quill we made and enclosed a nature journal before sending it along to Ilan Shamir at Your True Nature, Inc. PO Box 272309 Fort Collins, CO 80527. Well, today a package arrived, and it was more than a map! Please consider picking up your own copy of Poet Tree and partake in all this goodness.
We got far more than we expected! We received some charming Advice From Nature Cards, book marks, a book, a journal, stickers and a post card with a heart warming note. Check out our happy mail.