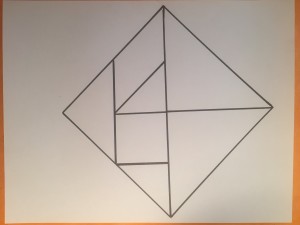 As part of our geometry unit we decided to piece together a mandala using watercolor paper we painted in beautiful autumn colors and cut into diamonds and triangles using our Silhouette Cameo.
You can find the watercolor paper, watercolors (we used Distress Inks by Tim Holtz) and spray adhesive from
http://www.dickblick.com
We found inspiration for this project from the image on the cover of our Live-Education Geometry curriculum which can be purchased from
http://www.live-education.com
We sprayed our paper with spray adhesive and then assembled the mandala with triangles and diamonds. The pieces adhered well, but we sent the finished pieces through the laminator to ensure that none of the pieces would fall off.
These make nice decorations for fall and can be easily hung in a window.